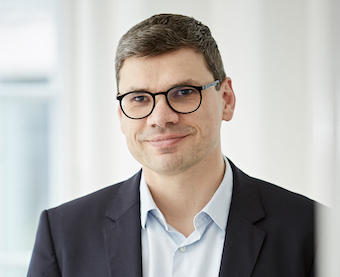 I was born at 336 parts per million carbon dioxide. Currently, I am a Professor of Business in Society at the
Centre for Sustainability
at
Copenhagen Business School
. Currently, I am also the Associate Dean for the CBS Full-Time MBA program. I was Co-Director of the CBS World-Class Research Environment on "Governing Responsible Business" (from 2014-2019). I joined Copenhagen Business School from
Warwick Business School
in 2012. From 2017 to 2020, I was a Visiting Professor at the
Stockholm School of Economics
working with the
MISTRA Centre for Sustainable Markets
.


My main academic interests lie in two interrelated areas.

(1) I have done work on sustainable investing with a focus on ESG data, ratings, and metrics. In 2021, I published
'Sustainable Investing: A Path to a New Horizon'
(Routledge)
.

(2) I have done a lot of work on multi-stakeholder initiatives, partnerships, and private governance within corporate sustainability. Some of my work has focused on the relationship between the private sector and the United Nations system. I have worked for and with the UN Global Compact at different occasions. I co-edited
'The UN Global Compact: Achievements, Trends and Challenges'
(Cambridge University Press).
I am a frequent contributor to a variety of international journals in my area of research (e.g.,
Organization Studies, Journal of Management Studies, Business & Society, Academy of Management Learning and Education, Journal of Management Inquiry, Business Ethics Quarterly
) and an Associate Editor of
Business Ethics Quarterly.
My book
'Building the Responsible Enterprise'
(Stanford University Press) provides students and practitioners with a hands-on, yet academically reflected, introduction to corporate responsibility and sustainability. I edited a textbook '
Corporate Social Responsibility: Strategy, Communication, Governance
'
(Cambridge University Press).

More information on my
profile page
at Copenhagen Business School.